American Mensa Region 10
RVC Column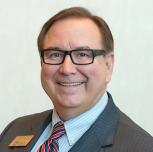 January 2021
Happy New Year to everyone in Region 10! 2020 was an extraordinarily difficult year for so many, but there are signs that we may be able to resume some of our regular activities in a few months. The 2021 World Gathering is still ramping up for August, with LeVar Burton scheduled as the Gala Dinner speaker. In the meantime, there are several virtual events throughout our Region, with Palm Beach Area Mensa hosting a monthly speaker meeting (December's was with member Tereen Hough speaking on Travel Hacks), and Tampa Bay Mensa hosting a monthly Book Club with a wide-ranging cross of genres, from mysteries to sociology, fantasy to biography, and Florida capers to character studies. Many of these events have been posted in the Region 10 Facebook group. While Zoom fatigue is an issue for some, these have provided an opportunity for other members who have not been able to meet -- even before the pandemic -- to participate with other members.
---
The quarterly meeting of the American Mensa Committee (AMC) was held on Saturday, December 12, 2020. Due to early seasonal newsletter deadlines, I am writing this column before the meeting and cannot provide a report at this time, but by the time you read this the mini-minutes will have been posted online at https://www.us.mensa.org/lead/amc/meeting-reports/ .
There are seven motions in the agenda for this meeting, including
a) making the procedure for publication of mini-minutes official (in the past this has been done by the Secretary without an official requirement),
b) to set a budget cap on administrative and general (overhead) costs,
c) to amend the Hearings process to add RVCs to the list of those who can file charges on behalf of a member,
d) to limit the charge of the Awards Committee to national-level service to Mensa,
e) to set objectives for the charge for the SIGs Committee,
f) to modify the charge of the Strategic Planning Committee, and
g) to change the conditions for eligibility in the Research Review Guidelines.
---
Petitions for the 2021 American Mensa Election process have been posted at https://www.us.mensa.org/lead/amc/elections/candidate-petitions. Members have the opportunity to electronically sign any and all of the petitions for National Office (Chair, First Vice Chair, Second Vice Chair, Treasurer, and Secretary) and the Regional Vice Chair (RVC) for their Region. By logging in and selecting a petition, you can add your signature with a single click, so the process is very simple. At this time my petition is the only one posted for Region 10 Vice Chair, but any member interested in running for that position (or for any National position) may still submit their own petition through January 31.
In order to qualify for the ballot, a candidate for national office must obtain 250 signatures of members in good standing as of December 1, 2020, and a candidate for Regional Vice Chair must obtain 100 signatures of members in good standing from their Region.
---
The Mensa International special referendum election has ended, and all three referenda were passed. As a result, an international board member is now limited to a two-term maximum, with a half-term considered a full term, and the election committee is appointed the year prior to an election year rather than on even-numbered years.
---
Until next month (or until I see you online),
Thomas George Thomas
Email: RVC10@us.mensa.org
Facebook: https://www.facebook.com/thomas.g.thomas
https://www.facebook.com/groups/MensaRegion10/
Twitter: @FardleBear


Home
These pages and all content Copyright 2005-2021 by American Mensa, Ltd., all rights reserved. Mensa® and the Mensa logo (as depicted for example in U.S. TM Reg. No. 1,405,381) are registered in the U.S. Patent and Trademark Office by American Mensa, Ltd., and are registered in other countries by Mensa International Limited and/or affiliated national Mensa organizations. Mensa does not hold any opinion or have, or express, any political or religious views.