American Mensa Region 10
RVC Column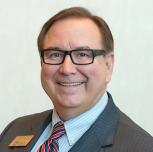 May 2019
The American Mensa Committee (AMC) held a teleconference on April 2, 2019 with a very short agenda: to appoint Tracey Guice as the new Regional Coordinator for Region 8 to complete the 2017-2019 term following the recommendation of the Region 8 Local Secretaries, and to approve the minutes of the March 2 meeting. Approval of the minutes is required before they can be provided to the membership, and they are now posted in full at https://www.us.mensa.org/lead/amc/meeting-reports/ under the dropdown 2019-03-02 -- Woodbridge, NJ. The minutes contain details regarding Treasurer Deb Stone's quarterly report and budget presentation, as well as the Hearings Committee report. Also included are details for specific responsibilities for RVCs, as updated in the bi-annual review of AMC job descriptions. The RVC Responsibilities had previously been included only in the RVC Handbook and were not part of the governing ASIES (Actions Still In Effect, otherwise known as Policies). These responsibilities include reviewing local group publications and social media, promoting effective administration of local groups, and ensuring that AML policies are followed by the local groups, among others.
For those interested in greater detail, audio recordings for both meetings are also available in the meetings reports section.
---
As I mentioned last month, details of the Executive Session review of the Hearings Committee report are confidential, which unfortunately had the side effect of some external sources disseminating false and biased information. Some of those details are clarified in the minutes, but there are some points which should be noted. The Hearings Committee considered three separate charges, and dismissed the first. For the other two, the ASIEs define the actions by this individual as Acts Inimical (Section 11.A.4.a): "While engaging in activities sponsored or sanctioned by Mensa, engaging in conduct that endangers the well-being of others." The Hearings Committee made their determination based on a pattern of behavior, and not a single incident.
The Hearings Committee process is exhaustively outlined in the ASIEs, Appendix 5, and is too long to summarize here, but they can be found at https://www.us.mensa.org/lead/policydocuments/actions-still-in-affect/ (yes, the url is misspelled, and I have mentioned that to the National Office). Once the Hearings Committee submits its recommendation to the AMC, it is not the responsibility of the AMC to reopen and rehear the decision, but to consider the Hearings Committee report along with remarks from the complainant and respondent or their representatives. In the end, the AMC either concurs, reduces the recommended sanction, or sends it back the Hearings Committee. Given the information provided in that closed session, and only that information, the AMC concurred with the Hearings Committee recommendation.
Two comments I've heard since then were that the respondent had been a long-time member with years of service, and that if there had really been a pattern of this behavior why did it take so long to expel him? To the first point, we've seen many cases lately where admired public personalities have fallen based on inappropriate behavior, despite many awards and accolades over their careers, because past good actions do not excuse continued bad behavior. Which leads to the second comment -- when someone is popular, it is difficult to speak out against them without fear of repercussion (which I've witnessed in this case). Changes in culture are leading to changes in tolerance to bad behavior across all of society, not just Mensa.
---
There were other more positive topics I wanted to cover, such as the increase in long-term membership and the results of the Local Group Leader survey, but with space limitations those will have to wait until my next column. As always, I am willing to respond to any specific questions you may have at the addresses below.
---
Until next month (or until I see you online),
Thomas George Thomas
Email: RVC10@us.mensa.org
Facebook: https://www.facebook.com/thomas.g.thomas
https://www.facebook.com/groups/MensaRegion10/
Twitter: @FardleBear
April 2019
The American Mensa Committee (AMC) met for our final quarterly meeting of the year on March 2, 2019 in Iselin, NJ. Because this was the annual budget approval meeting, there was much to discuss, and the meeting lasted longer than anticipated.
AMC Treasurer Deb Stone provided her report in preparation for the budget motions, first to waive the requirement for equity restoration for the fiscal year 2019-2020, and second to approve the 2019-2020 budget. Both of these motions passed after much discussion. Because the budget also required changes to an existing ASIE, the AMC voted to reduce the charge for review of Prior Evidence from $60.00 to $40.00. It is expected that this reduction will lead to an increase in the number of prospects who will submit prior evidence to join.
Also included in the budget is a new program to allow for electronic admission testing, targeted to launch at the end of the year. One of the most difficult barriers to testing is matching the schedules of the proctors, the prospects, and the testing locations (not to mention finding testing locations), and this will allow prospects to test at times that are more convenient for them. These are not home tests, but will be available at testing centers that are already set up to offer electronic testing, ensuring that the validity and security of the test results will be maintained. With this opening, we hope we have the potential for a fresh influx of new members beginning next year. PLEASE NOTE that these are supplemental testing opportunities, and will not replace our own testing program and proctors, who for many of our members are the first contact they have with Mensa. The personal touch is still valuable, and I encourage each of our local groups to continue to have testing sessions for new members.
Along with the other motion from the agenda to update the Annual Gathering Chair responsibilities (which passed), there was a new motion added to update the responsibilities of the members of the AMC (including RVCs). These should be posted to the national website once the minutes of the meeting have been approved.
The AMC then went into Executive Session to undertake the most difficult task we have as a board, which was to review the recommendation of the Hearing Committee to expel a member. Details of discussions in Executive Session are confidential and cannot be disclosed. It is fortunate that this is rarely necessary, as this was only the eighth expulsion since 2000. But sometimes these actions are unavoidable for the safety and reputation of the organization and its members.
---
I received some sad news very recently. Northwest Florida officer Robert (Bob) Ulrich passed away on March 7. As Membership Officer, he was one of the first members I met outside of my own local group when I attended the Valentime Regional Gathering in Destin, FL in 2006. He has been serving in several officer positions since 2004, including most recently as their Assistant LocSec. He was a great ambassador for Mensa, and a good conversationalist. He will be missed.
---
Until next month (or until I see you online),
Thomas George Thomas
Email: RVC10@us.mensa.org
Facebook: https://www.facebook.com/thomas.g.thomas
https://www.facebook.com/groups/MensaRegion10/
Twitter: @FardleBear
March 2019
Mensa relies on its volunteers to keep the organization going, and we appreciate all of them. There are some who go beyond the nuts and bolts of day-to-day service, and they deserve special recognition. Each year several awards are presented at the Annual Gathering, including National Service Awards (AKA National Achievement Awards), the Distinguished Service Award, and the National Certificate of Appreciation. While these are presented by the American Mensa Awards Committee, all of these winners are nominated by members. Your opportunity to nominate these superstars is now! Nominations are being solicited through April 30. More information about these can be found at www.us.mensa.org/recognize/national-awards/ or by emailing Awards Committee Chair Robin Crawford at nationalawards@us.mensa.org with questions and nominations.
Recent award winners from Region 10 in the past five years have included Mel Dahl, Ruth Danielle, Debbie Freeland, Brian Reeves, Elissa Rudolph, and Maggie Truelove. Who else would you nominate?
---
While on the topic of volunteers, I continue to encourage anyone who is interested to volunteer at their Local Group level. There are many opportunities for both long- and short-term contributions, and engaging in helping to build and run the group provides a greater personal stake in its success. Contact your Local Secretary/President or Programs Officer if you are interested, or let me know and I'll offer some suggestions.
---
March 31 is the last day to renew your membership if you want to participate in this year's CultureQuest, which will take place on April 28. Although some people see this as a trivia contest, it runs deeper than mere trivia. CultureQuest was established in 1990 based on the book "Cultural Literacy", which posited that each culture has common information that becomes shorthand for communication. For instance, almost everyone in Western Culture would know what you meant by "Sherlock", whether they had ever read any of Arthur Conan Doyle's works or not. Each contest has approximately 200 questions which run the gamut from literature, geography, science, religion, history, and yes, some trivia. Each team can consist of up to five members with two alternates, and each chapter may have more than one team. But all persons on the team must have renewed before the registration date on March 31!
---
You must also have renewed by the end of March in order to participate in the American Mensa elections, which include five nationally-elected positions as well as the Region 10 Vice Chair (RVC) and the Mensa International Election. There are also four bylaws referenda on the ballot this year. The election period will run from April 15 through May 15. More information will be coming over the next couple of months, but if you'd like to get a preview there is information available at www.us.mensa.org/lead/amc/elections/2019-board-election/. So make sure your membership is current in order to participate!
---
The next meeting of the American Mensa Committee (AMC) will be on March 2, 2019 in Woodbridge, NJ. The main items on the agenda are the approval of the 2019-2020 AML Budget, and proposed changes to the bylaws for the Mensa Foundation. The agenda has been posted at www.us.mensa.org/lead/amc/meeting-reports/, in the dropdown under "2019-03-02 -- Woodbridge, NJ".
---
Until next month (or until I see you online),
Thomas George Thomas
Email: RVC10@us.mensa.org
Facebook: https://www.facebook.com/thomas.g.thomas
https://www.facebook.com/groups/MensaRegion10/
Twitter: @FardleBear
February 2019
Mensa Cares! Week will be April 7-13 this year to coincide with National Volunteer Week. Normally this is held on the third week of April, but with religious holidays such as Easter and Passover falling later than usual this year, National Volunteer Week has been moved up to avoid conflicts and allow more people to participate. All Local Groups are encouraged to create or participate in community service events highlighting Mensa's positive contribution to the areas and neighborhoods where our members live. Some of the group contributions members have made in the past included tree-planting, highway and shoreline cleanup, reading to senior citizens, food and clothing banks, library book sales, and similar efforts.
Mensa's Community Service efforts don't have to be limited to that week, of course. The Community Services Committee encourages the continuous visibility of Mensa in our communities. It gives our members opportunities for service, which is brought up frequently in our member surveys, and provides a response to the often-asked question, "What does Mensa do?"
American Mensa established the Community Services Committee in 1997, so this is not a new program, although many have been unaware of it. Mensa Cares! is not intended to supplant other local group activities, but to supplement them for members who wish to participate, with benefits to both the community and to Mensa. Are there any projects that you would like to see your local group support? The primary points of caution are that the projects should not be advocacy programs (as an organization, we do not express any opinions as being those of Mensa), and they should not use local group funds (those should be used for the benefit of the membership). This does not preclude members using their own funds or doing fundraising, should they wish to do so.
---
Of course, Mensa does promote public good in other ways, through the Mensa Foundation and its annual College Scholarship Program. Many of our local groups are hard at work at judging scholarship essays that came in through January 15, and will submit their scoring by mid-February, at which point the essays move to the Regional level. At the end of the process, several awards will be made to both Mensa members and general public (including both members and non-members), with at least one award for each participating local group. Notification to winners begins in mid-May, and all Scholarship chairs and winners are invited to a reception at the Annual Gathering in July.
---
The Foundation is also the primary sponsor of our Gifted Youth programs, such as the Mensa For Kids website, the Bright! enewsletter, the Excellence in Reading program in partnership with the Library of Congress, and Parent/Teacher resources such as lessons and activity plans and TEDŽ Connections. While it is not always possible to bring gifted youth together in local groups where the number of young members is limited or separated by distance and age, there are many other programs available to our youngest members through the Mensa Foundation.
---
Until next month (or until I see you online),
Thomas George Thomas
Email: RVC10@us.mensa.org
Facebook: https://www.facebook.com/thomas.g.thomas
https://www.facebook.com/groups/MensaRegion10/
Twitter: @FardleBear
January 2019
Happy New Year! The new Mensa Store opened last month at https://www.mensastore.com/ with fresh branded merchandise, and closeouts on merchandise left over from the old store. Dave Fox and Fox Imaging did not seek a renewal of their contract, but we thank them for their long service to Mensa, as we move forward with our new vendor. We expect to have more options available as time moves on, and suggestions for new merchandise are welcome via email at support@mensastore.com.
---
After 20 years at its old location, The American Mensa national office has moved to a new (temporary) location, following the decision of the Mensa Foundation to sell the building effective December 2018. The new address is 1200 E. Copeland Rd. Ste 550, Arlington, TX 76011-1344. The website and phone numbers remain unchanged. For background on the move, visit https://www.us.mensa.org/featured-content/mensa-on-the-move/. This also includes goals for the new permanent location, for which the search is underway.
---
The American Mensa Committee (AMC) held its regularly scheduled quarterly meeting on December 1 via teleconference. All four motions on the agenda passed. These included a motion giving hosts of non-official events the right to invite or exclude individuals at their own discretion at meetings/functions hosted by members, both in members' homes and in public venues. Official Local Group events are still open to all members, though even there a member may be evicted for unacceptable behavior. The other three motions were specific to the administration of Annual Gatherings (AGs), including the responsibilities and requirements of White Hats (who assist with event security), an updated list of functions offered by the National Office at the request of the AG Chair or Committee, and updates to the meeting room requirements for AGs.
The AMC also met in closed session to discuss potential candidates for the Mensa International election coming up in spring 2019, and voted to nominate Nick Sanford (USA) for International Chair, Isabella Holz (Germany) for Director of Administration, Peter Froehler (Germany) for Director of Administration, Tomas Blumenstein (Czech Republic) for Director of Development, and Richard Kingston (Cyprus) for Director of Development. These nominations place candidates on the ballot, but are not explicit endorsements, which is why there are multiple nominations for two of the positions.
Mini-minutes are posted at https://www.us.mensa.org/lead/amc/meeting-reports/, as well as a link to the audio recording of the meeting for anyone interested in hearing the AMC in action.
---
Speaking of nominations, petitions are now open for the AMC election in the spring at https://www.us.mensa.org/lead/amc/elections/2019-board-election/. Candidates for the five nationally elected offices require 250 signatures, while candidates for RVC require 100 signatures. Online candidate petitions are available through January 31, although manual petition signatures may also be gathered using forms at the link above. I hope you will sign my petition as well as other candidates for RVC 10 and other offices, since this is the only avenue for members to get on the ballot, and offer a choice to the membership.
---
Until next month (or until I see you online),
Thomas George Thomas
Email: RVC10@us.mensa.org
Facebook: https://www.facebook.com/thomas.g.thomas
https://www.facebook.com/groups/MensaRegion10/
Twitter: @FardleBear


Home
These pages and all content Copyright 2005-2019 by American Mensa, Ltd., all rights reserved. Mensa® and the Mensa logo (as depicted for example in U.S. TM Reg. No. 1,405,381) are registered in the U.S. Patent and Trademark Office by American Mensa, Ltd., and are registered in other countries by Mensa International Limited and/or affiliated national Mensa organizations. Mensa does not hold any opinion or have, or express, any political or religious views.