American Mensa Region 10
RVC Column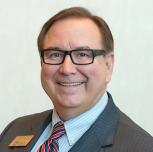 January 2019
Happy New Year! The new Mensa Store opened last month at https://www.mensastore.com/ with fresh branded merchandise, and closeouts on merchandise left over from the old store. Dave Fox and Fox Imaging did not seek a renewal of their contract, but we thank them for their long service to Mensa, as we move forward with our new vendor. We expect to have more options available as time moves on, and suggestions for new merchandise are welcome via email at support@mensastore.com.
---
After 20 years at its old location, The American Mensa national office has moved to a new (temporary) location, following the decision of the Mensa Foundation to sell the building effective December 2018. The new address is 1200 E. Copeland Rd. Ste 550, Arlington, TX 76011-1344. The website and phone numbers remain unchanged. For background on the move, visit https://www.us.mensa.org/featured-content/mensa-on-the-move/. This also includes goals for the new permanent location, for which the search is underway.
---
The American Mensa Committee (AMC) held its regularly scheduled quarterly meeting on December 1 via teleconference. All four motions on the agenda passed. These included a motion giving hosts of non-official events the right to invite or exclude individuals at their own discretion at meetings/functions hosted by members, both in members' homes and in public venues. Official Local Group events are still open to all members, though even there a member may be evicted for unacceptable behavior. The other three motions were specific to the administration of Annual Gatherings (AGs), including the responsibilities and requirements of White Hats (who assist with event security), an updated list of functions offered by the National Office at the request of the AG Chair or Committee, and updates to the meeting room requirements for AGs.
The AMC also met in closed session to discuss potential candidates for the Mensa International election coming up in spring 2019, and voted to nominate Nick Sanford (USA) for International Chair, Isabella Holz (Germany) for Director of Administration, Peter Froehler (Germany) for Director of Administration, Tomas Blumenstein (Czech Republic) for Director of Development, and Richard Kingston (Cyprus) for Director of Development. These nominations place candidates on the ballot, but are not explicit endorsements, which is why there are multiple nominations for two of the positions.
Mini-minutes are posted at https://www.us.mensa.org/lead/amc/meeting-reports/, as well as a link to the audio recording of the meeting for anyone interested in hearing the AMC in action.
---
Speaking of nominations, petitions are now open for the AMC election in the spring at https://www.us.mensa.org/lead/amc/elections/2019-board-election/. Candidates for the five nationally elected offices require 250 signatures, while candidates for RVC require 100 signatures. Online candidate petitions are available through January 31, although manual petition signatures may also be gathered using forms at the link above. I hope you will sign my petition as well as other candidates for RVC 10 and other offices, since this is the only avenue for members to get on the ballot, and offer a choice to the membership.
---
Until next month (or until I see you online),
Thomas George Thomas
Email: RVC10@us.mensa.org
Facebook: https://www.facebook.com/thomas.g.thomas
https://www.facebook.com/groups/MensaRegion10/
Twitter: @FardleBear


Home
These pages and all content Copyright 2005-2018 by American Mensa, Ltd., all rights reserved. Mensa® and the Mensa logo (as depicted for example in U.S. TM Reg. No. 1,405,381) are registered in the U.S. Patent and Trademark Office by American Mensa, Ltd., and are registered in other countries by Mensa International Limited and/or affiliated national Mensa organizations. Mensa does not hold any opinion or have, or express, any political or religious views.